Hey Guys!
Again, so sorry you are just now getting this. But, like I said, even though it's the middle of the week, feel free to do these sets any day!
I'm so excited to do these and start incorporating weights this week! Not to mention the delicious turkey burger recipe. Yummmm – Thanks, Hillary!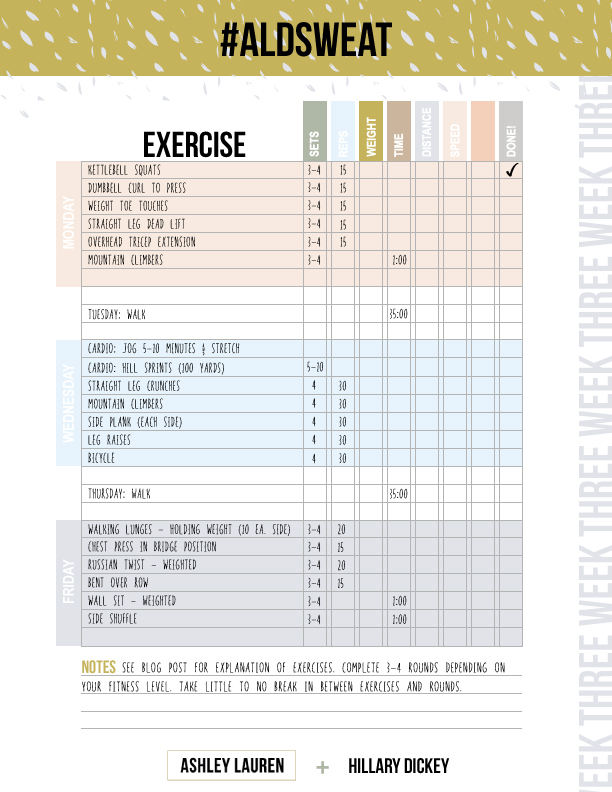 Download workout sheet: HERE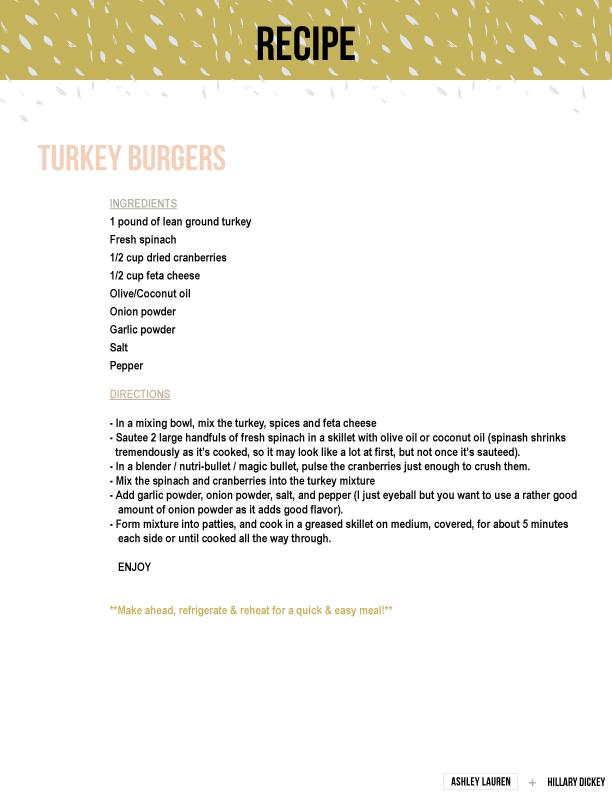 Download Recipe: HERE
I'm excited to see you guys get after it this week! Keep me posted!
-ash