The breeze is warmer, the sun seems to shine brighter, the trees are blooming and the grass is a full blanket underneath our bare feet. It's here!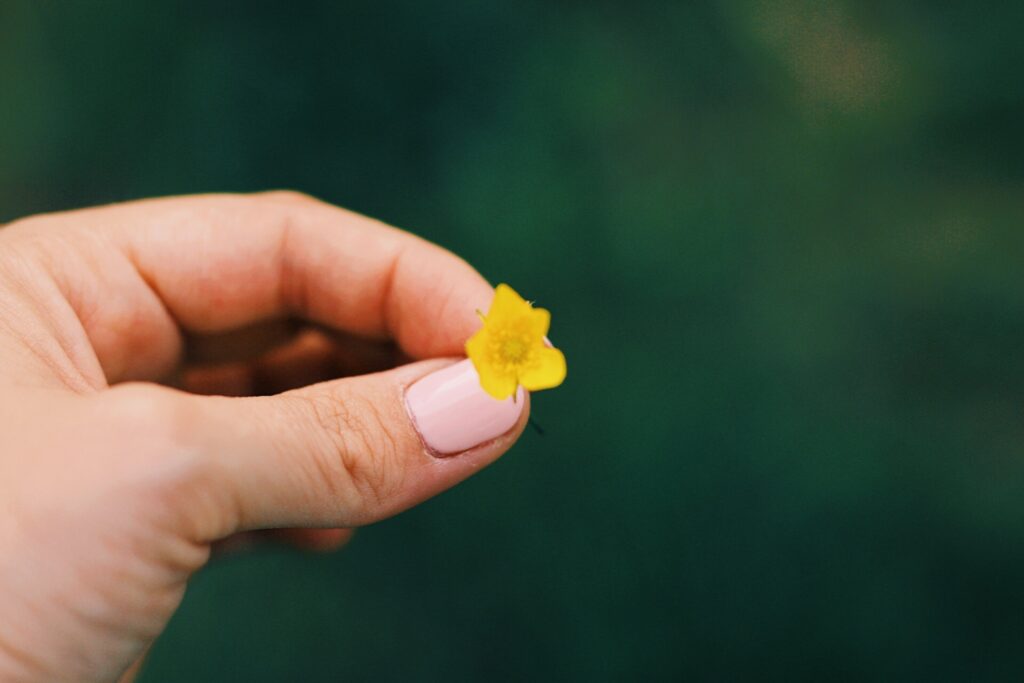 Juicing, sourdough, popsicles, weekend trips, hikes, picnics, bike rides, trampoline, sprinklers, birthdays, late-night sunset walks, hammock laying, chickens raising, flower picking, front porch rocking and swinging. It's all happening, and it's all so good.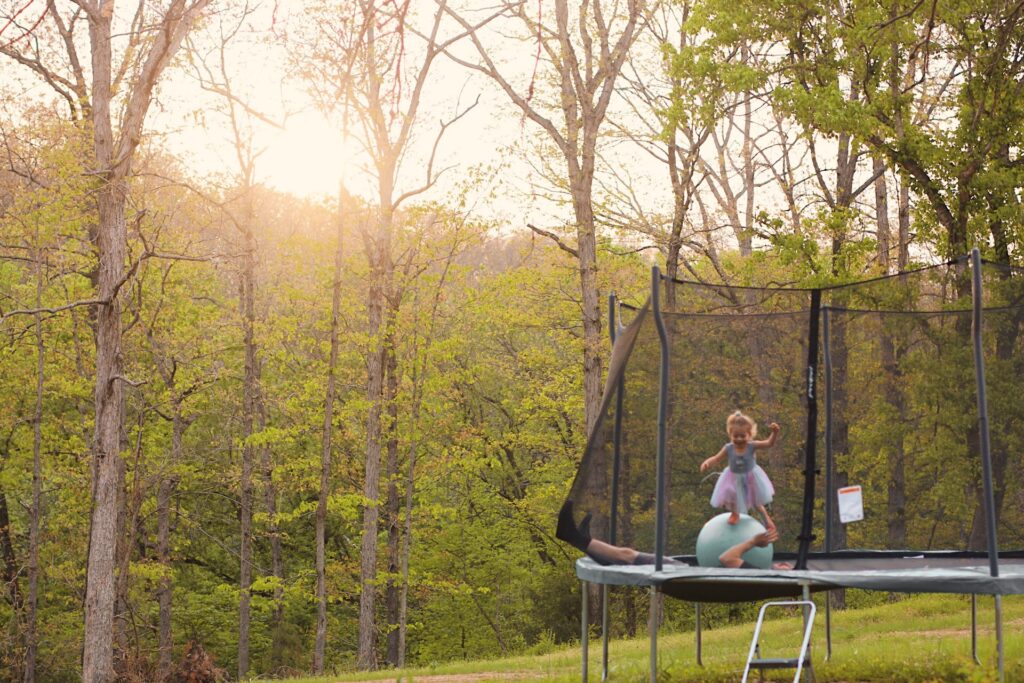 Margo and papa went for a "tractor" ride last night. It's not exactly the tractor we dream of, but it certainly beats me push-mowing while Jake rides the Snapper with one leg off – pushing himself up the hills of the land. Haha, it worked! We just chose to not mow as much last year. 🙂 We do this thing where we establish "pain points." We like to use what we have, or make something up as we go, until it's absolutely not worth it anymore and then we can make the big purchase we need to, to get a job done more efficiently.
I also tend to buy ferns way too early every year. We end up getting a couple more frosts, making them very sad. However, this year I'm letting them die! With good reason…look!!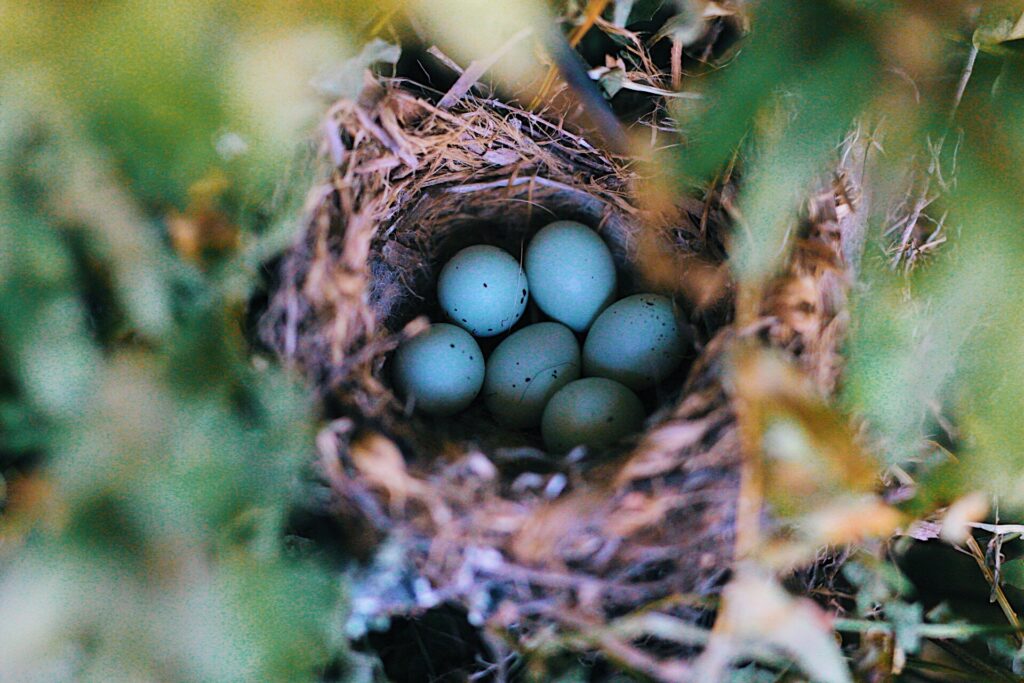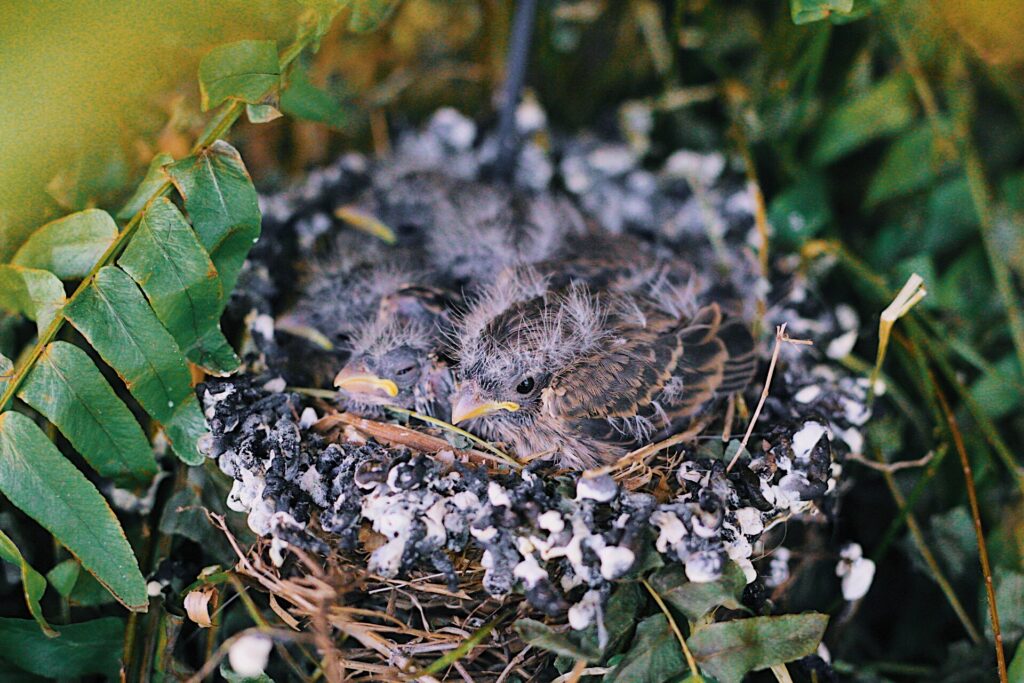 This is happening in both of my ferns! I can't bring myself to water them until the birds grow-up and spread their wings. I was swinging on the front porch with Scout the other afternoon, and was smacked in the face with thoughts of my babies flying from our nest some day. So many thoughts, questions and ideals. I cried, and then chose to never think of that ever again. 🙂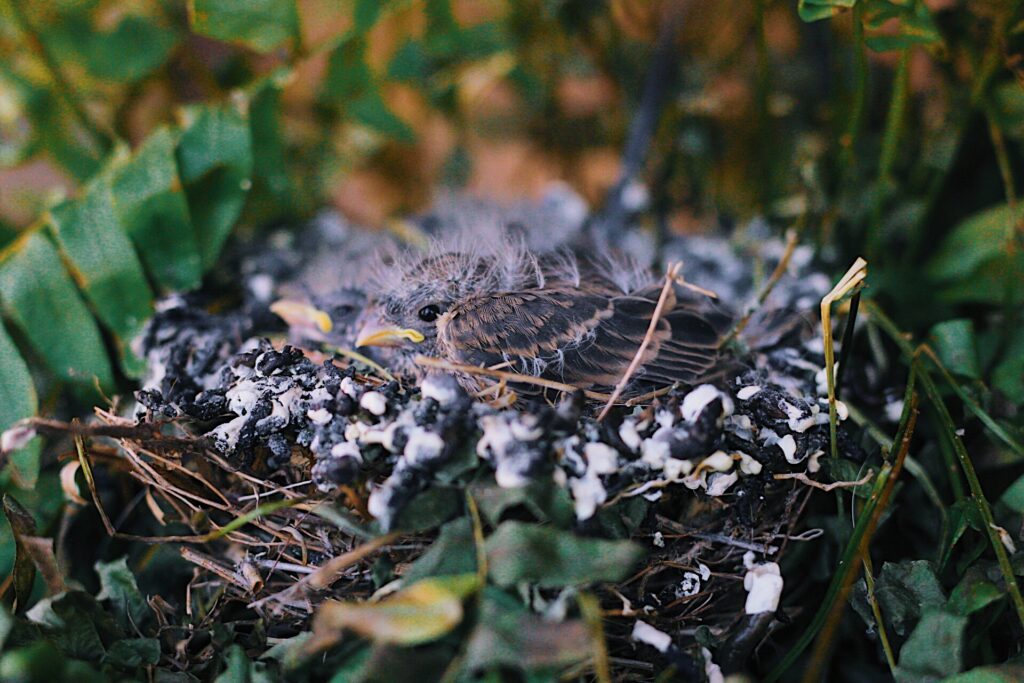 Happy Spring from our neck of the woods!
Ash