Just some doodles + thoughts while drawing with Margo and holding a sleeping baby today.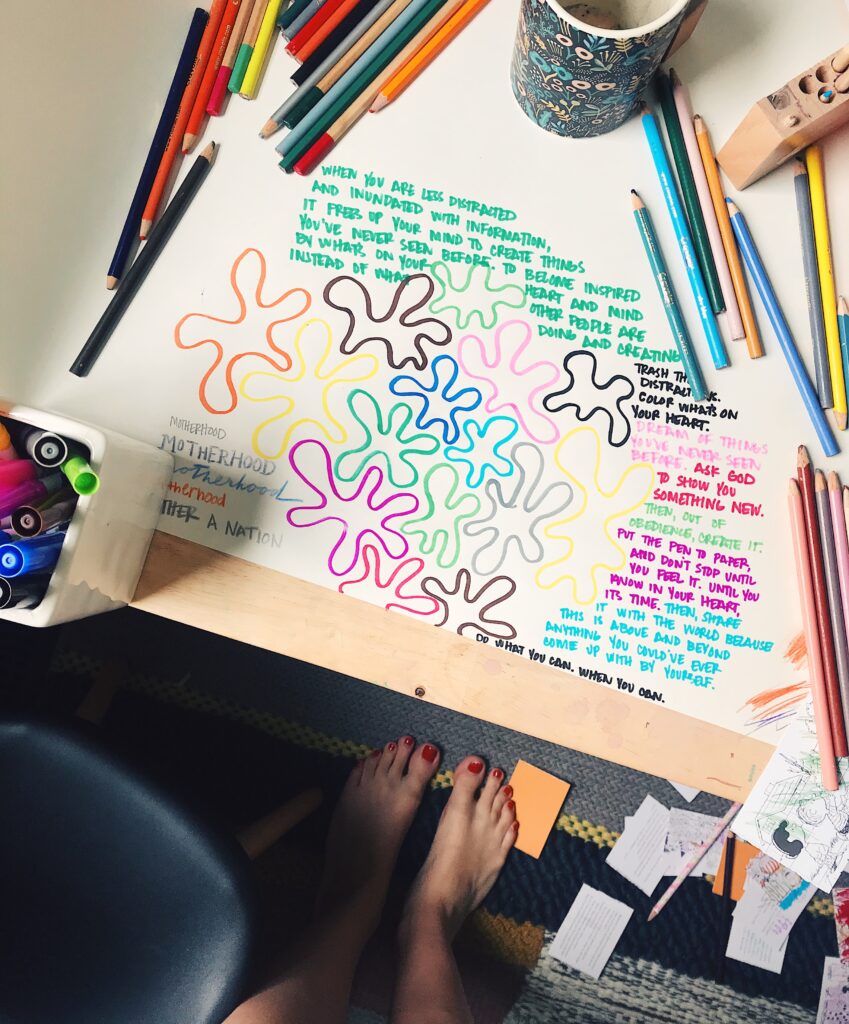 When you are less distracted and inundated with information, it frees up your mind to create things you've never seen before. To become inspired by what your heart is dreaming up instead of what other people are doing and creating.
Trash the distractions. Color what's on your heart. Dream of things you've never seen before. Ask God to show you something new. Then, out of obedience, create it. Put the pen to paper, and don't stop until you feel it. Until you know in your heart, it's time. Then, share it with the world because this is above and beyond anything you could've ever come up with by yourself.
Do what you can. When you can.
Ash