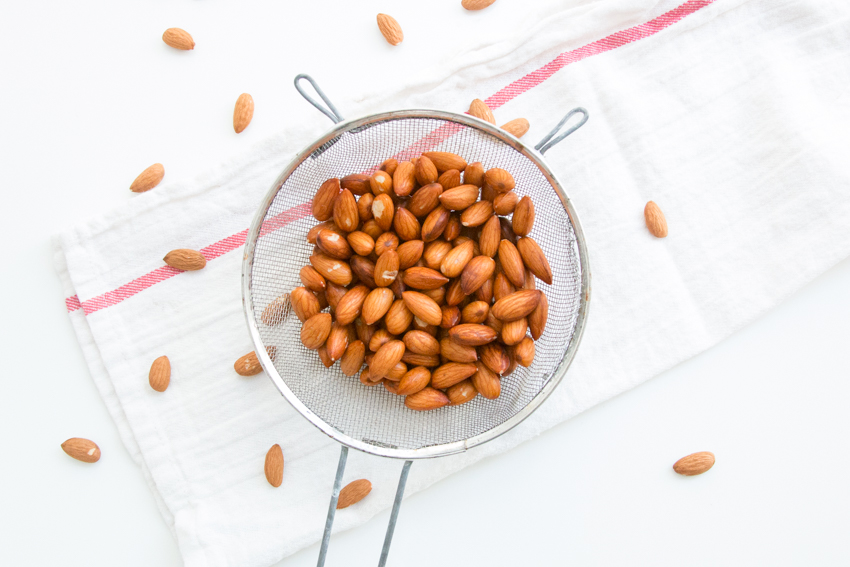 Oh my goodness, you guys. Is there ANYTHING better on earth than whipping up the most delicious Almond Milk?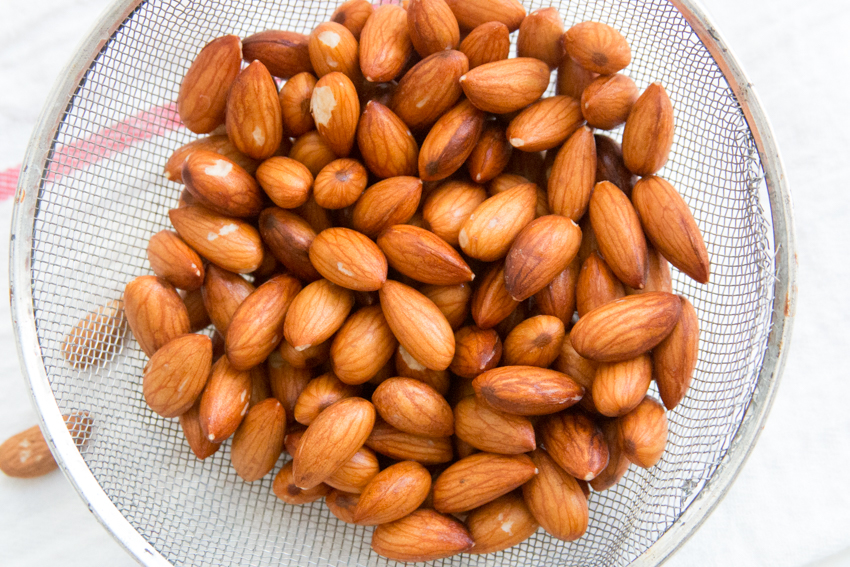 I'm kind of kidding, but seriously. Every time I milk a new batch, my heart races. I just wish I could come in your homes every time you were out of milk and give you this delicious, healthy alternative. Seriously, soooo so good. Especially with coffee!
There are several ways you can make it, but this is what I've found to work best. In this recipe, I went simple, and made plain almond milk. But, a lot of times I like to add a few dates, honey and/or pure maple syrup, cinnamon and vanilla. I typically make this to use as my coffee creamer (because store-bought coconut and almond creamers just aren't this good) but I use it in my cereal, and for other plant-based recipes as well. YUM.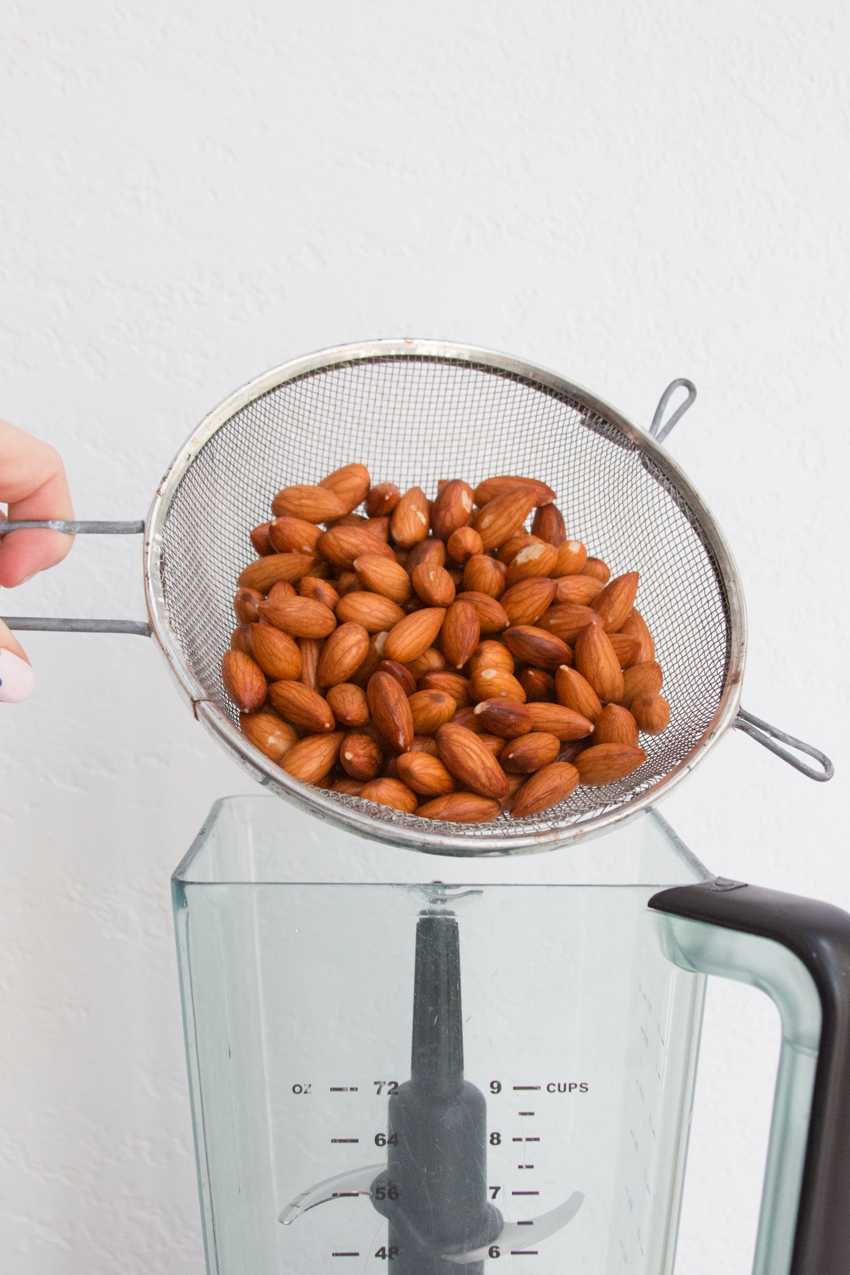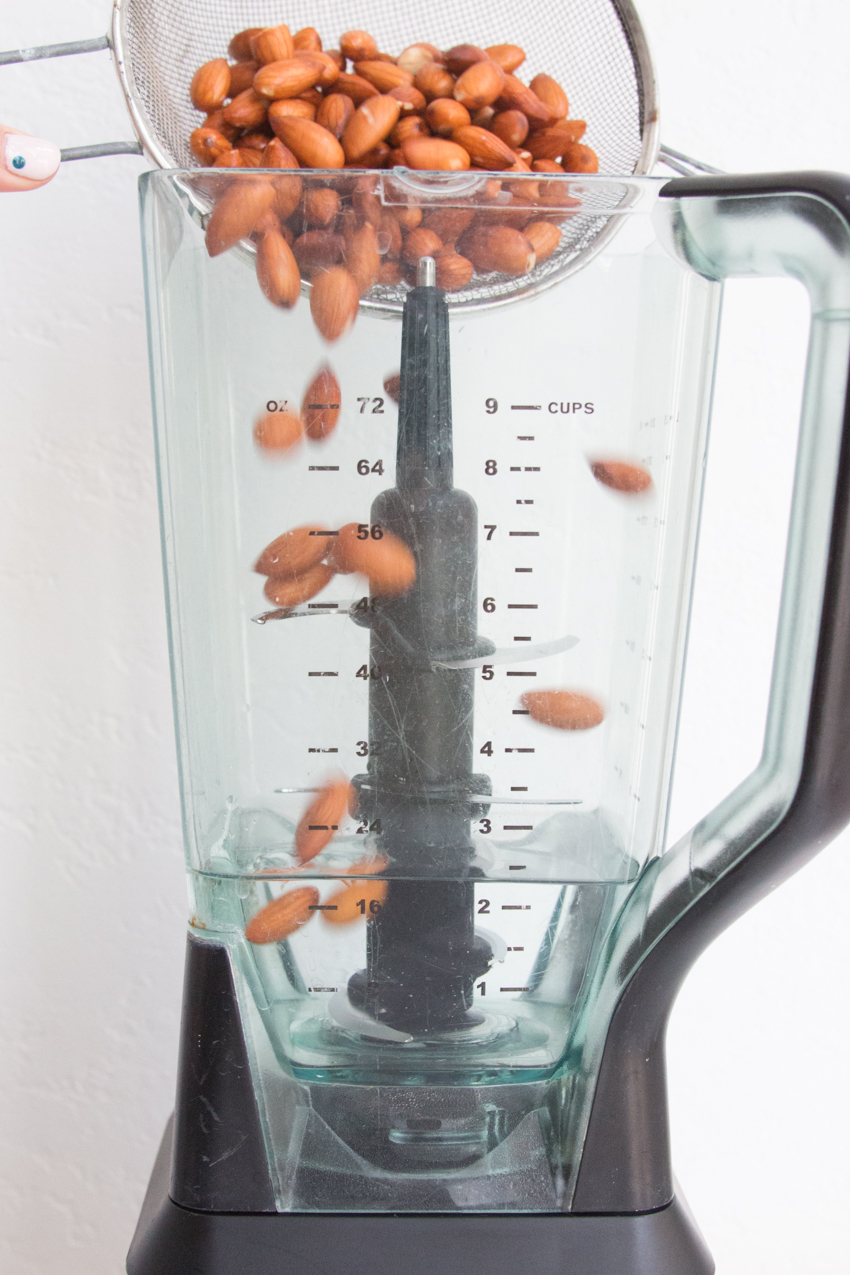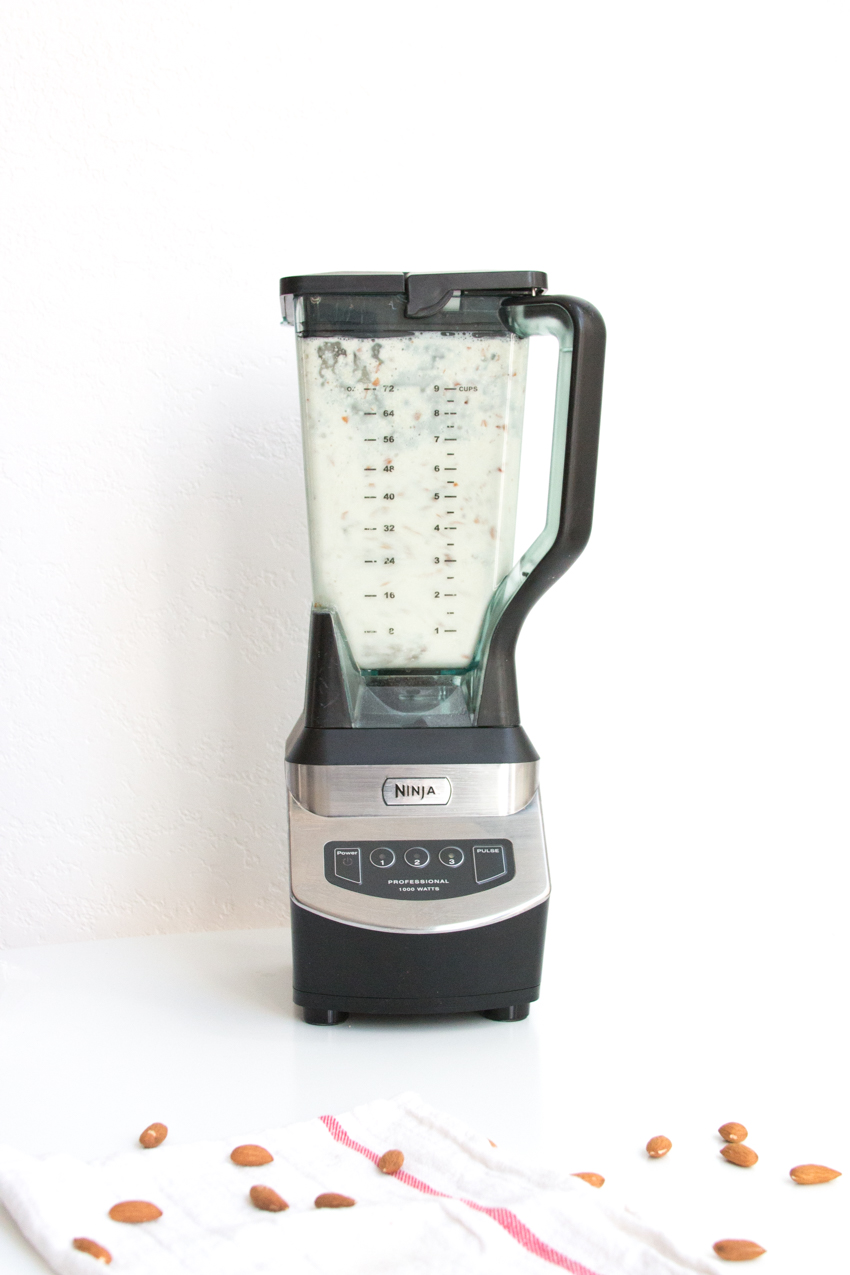 I typically do 2-2.5 cups water for 1 cup almonds (soaked in a bowl of water overnight, drain, rinse, blend). The less water used, the creamier it will be. Now, just LOOK at that frothy, puffy, milky treat.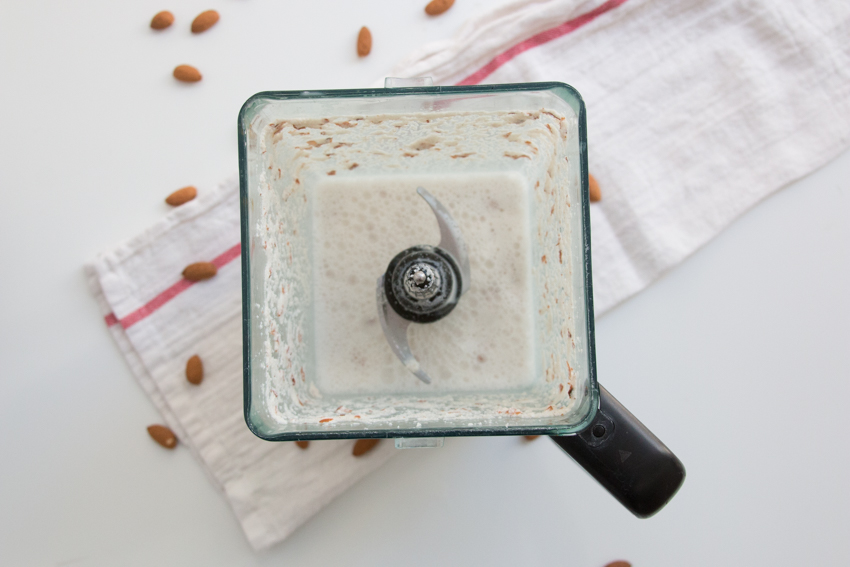 Once you've admired the bubbles, you're going to then pour it all into a cheesecloth/nut milk bag (or I used a t-shirt for the longest time) that's sitting inside a large, pourable bowl. I bought this bag, and really love it.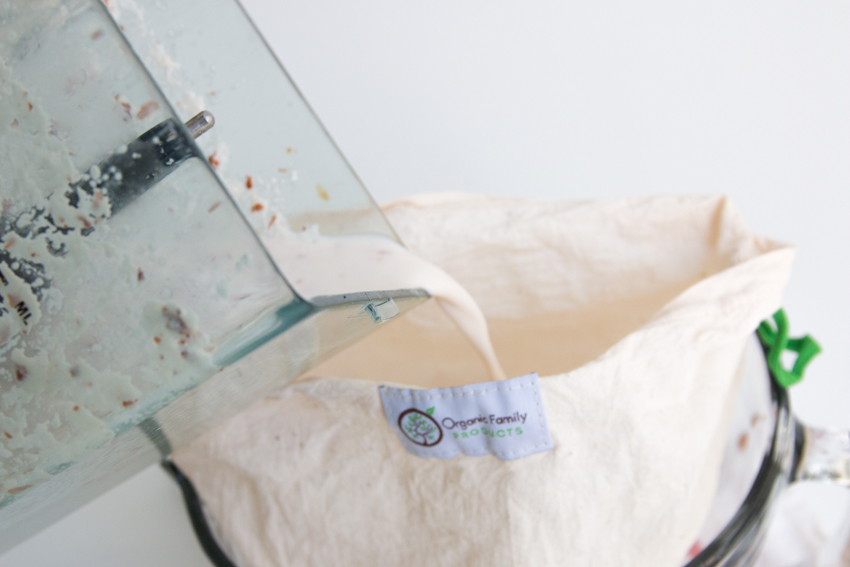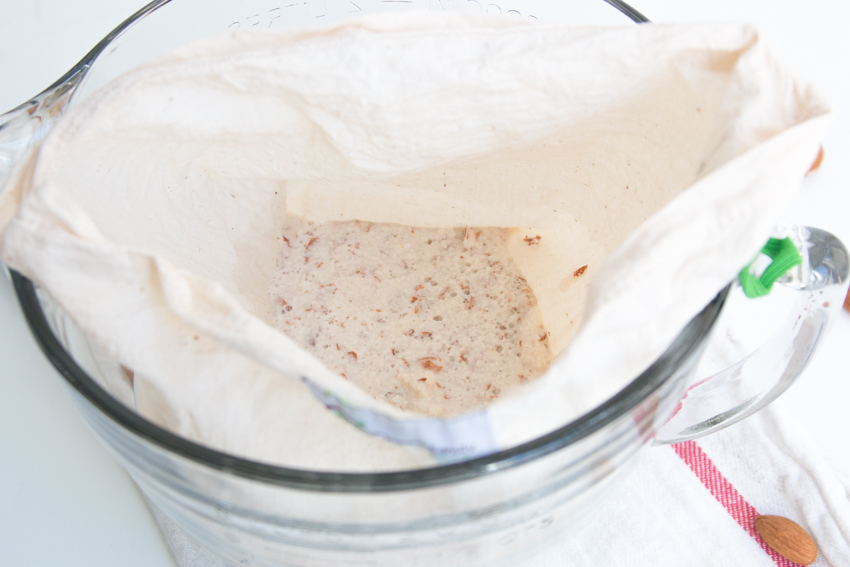 Now milk it!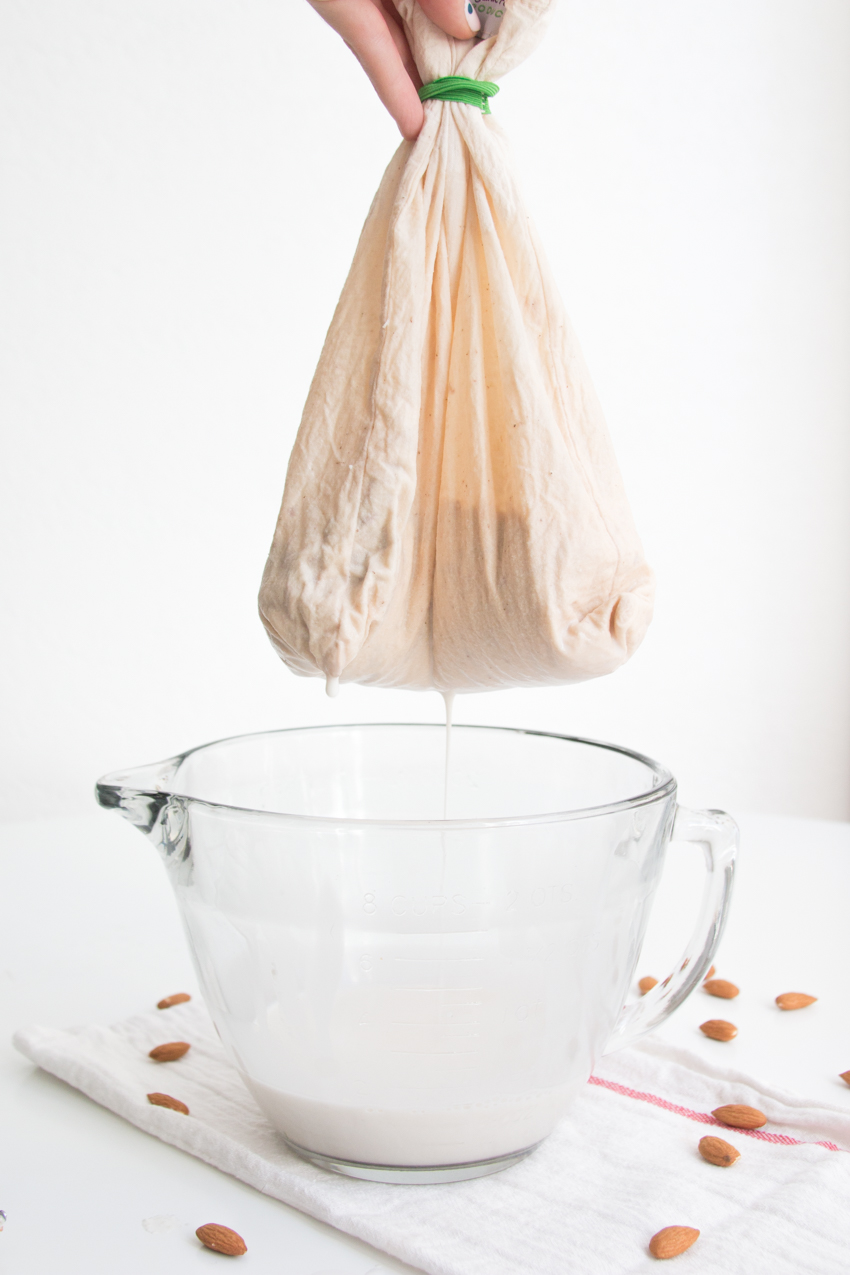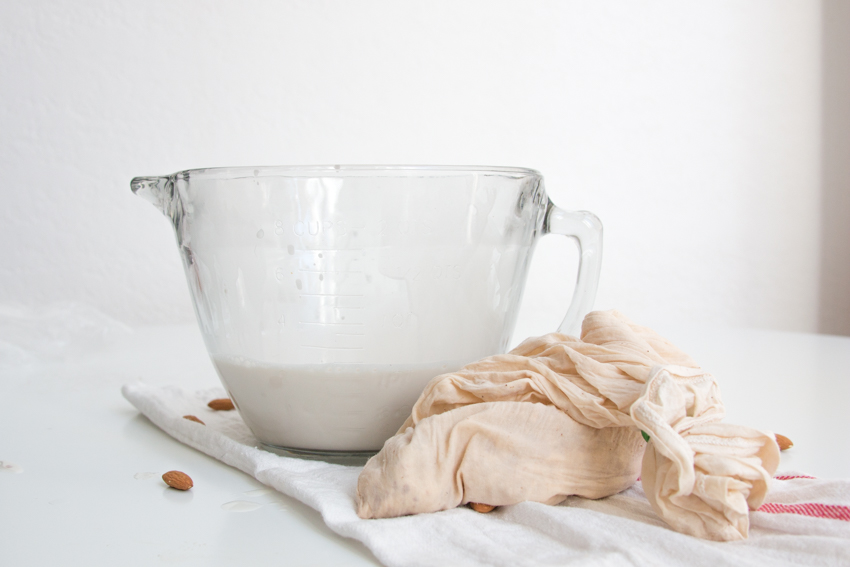 Pour it into a mason jar, or whatever glass container you have with a tight lid. You'll need to shake it before every use.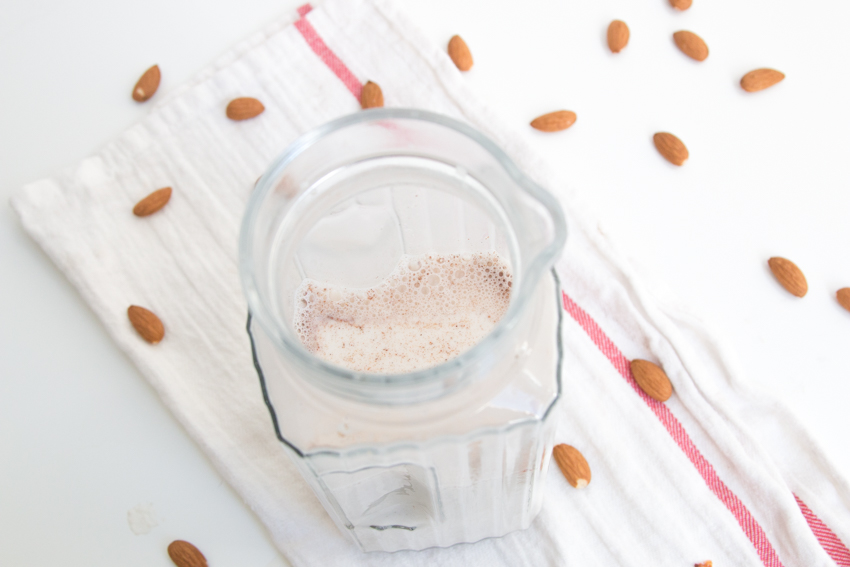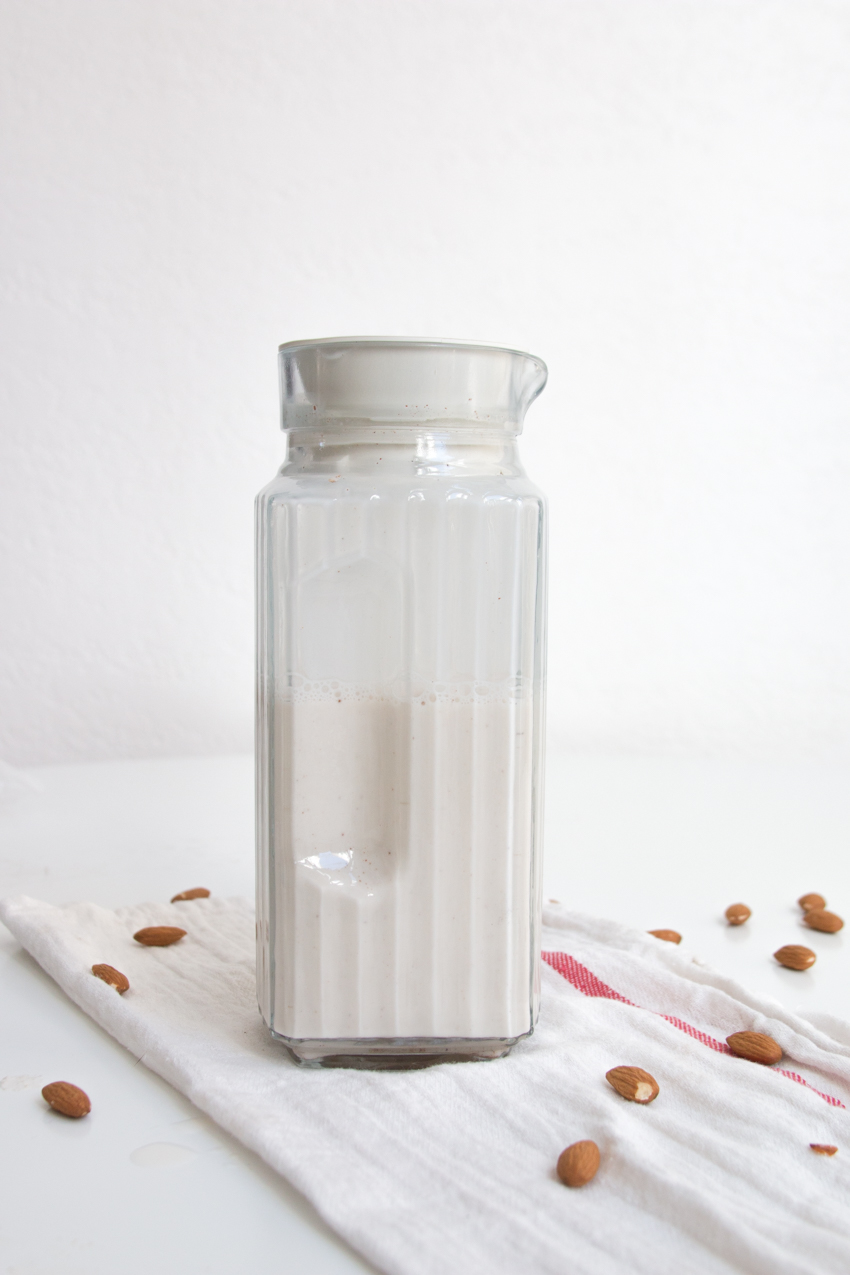 Mmm… annnnd enjoy! It should last in the refrigerator for 4-5 days, but it's usually gone before then. I promise, once you get in the groove, you won't go back. So simple, so delicious.
If you aren't doing this, then I'm going to start a business doing it full-time and deliver it to your door. It's a must!
-ash
PS. Did you know, humans are the only mammals that drink another mammals milk?
PPS. Did you know cow's milk is created by the Momma to taker her 100 lb. calf and make it 8 to 10 times bigger by the time it's weaned?
What the what? Watch this: Forks Over Knives